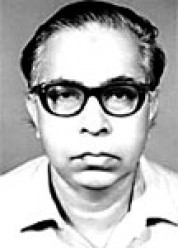 Mr. A. K. Azizul Huq
1983-01-01 to 1989-03-29
A. K. Azizul Huq took oath of office as Comptroller and Auditor General of Bangladesh on 1st January, 1982. Prior to this appointment, he was Secretary, Internal Resources Division in the Ministry of Finance, Govt. of Bangladesh, and Chairman, National Board of Revenue. Born in 1929, Mr. Huq had his BA.(Hons)and MA degrees. He was awarded Diploma in Advanced Theory on Economic Development from Manchester University. U.K. He started his career as Lecturer in English in a government College. Thereafter, he was inducted into erstwhile Pakistan Military Accounts Service in 1954 and appointed Assistant Controller of Military Accounts. He served in various capacities in Military Accounts Department before his appointment as a Deputy Secretary to the government.
Worked as Deputy Secretary in the Ministry of Finance,
Chief Manager, Insurance Corporation.
Collector of Customs, Chittagong .
On promotion to the rank and status of a Joint Secretary to the government.
He served as :-

Member (Finance) in Agricultural Development Corporation.
Joint Secretary, Ministry of Finance.
Additional Secretary, Ministry of Finance.
Mr. Huq travelled widely in various countries in Asia, Europe, America and Australia in connection with official duties. 
He contributed articles on various issues in official publications.