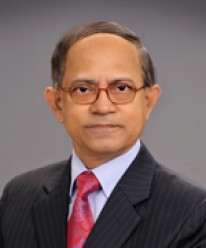 Masud Ahmed
2013-04-28 to 2018-04-26
Mr. Masud Ahmed joined Bangladesh Civil Service : Audit and Accounts Cadre in January 1981. After successful completion of Academic training he was posted as Assistant Accountant General (PT&T). During his illustrated career in the Civil Service, Mr. Masud worked in both accounts offices and audit directorates of the Audit and Accounts Department.

Mr. Masud worked as Deputy Accountant General; Chief Accounts Officer, ( Local Government & Rural Development Division; Ministry of Foreign Affairs ); Director of Foreign Aided Project Audit Directorate and Defence Audit Directorate ; Deputy Finance Controller, Joint Finance Controller and Senior Finance Controller of Defence Finance. He is trained in various fields of auditing in India, Singapore and U.S.A.

He also served as Deputy Secretary Ministry of Shipping and Economic Relations Division; Member Finance (Joint Secretary), BEPZA; Managing Director (Additional Secretary), Muktijoddha Kalyan Trust; Director General, Bureau of Manpower Employment & Training; Consultant of FMRP ; Secretary, Ministry of Chittagong Hill Tracts Affairs as well as Member of Planning Commission.

Apart from his professional life, Mr. Ahmed is a novelist and short story writer, having written more than one hundred short stories and six novels so far. One of his novels, 'Choitropaban O Digontorekha' has got critical acclamation for occupying a significant niche in the creative writings on Bangladesh's Liberation War. 'Dr Muhammad Shahidullah Literary Award', Sher-E-Bangla A.K. Fazlul Huq Literary Award, Natyasava Literary Award and several other accolades acknowledge his contribution to Bangla literature. As a vocalist of Bangladesh Television, he performs Bangla songs of the golden age.

Mr. Masud Ahmed is married. Wife`s name :Rifat Reza.